Chapter 7
Brooklands and the Court Circular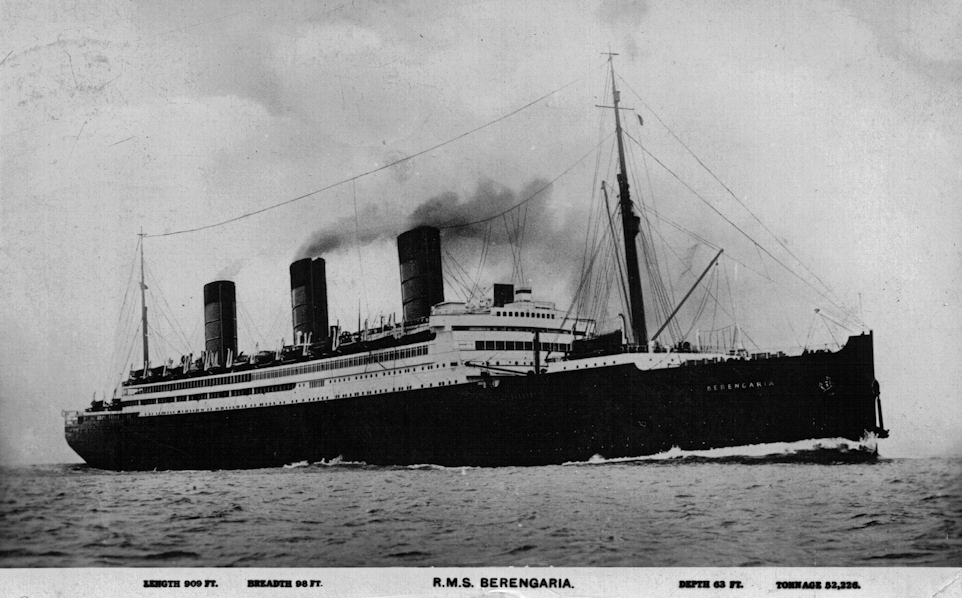 Eddie and George had become accustomed to all manner of ships during their Southeast Asian tour but nothing had  prepared  them for the luxury of the Cunard flagship liner, the stately RMS Berengaria. They had been paid well  for  their  American  tour  and their mutual love of luxury put them in a spending mood. A surprising radiogram wishing them luck arrived on departure from the movie actor Douglas Fairbanks who had hosted one of their American 'At Homes'. Margaret had hardly spent any time at sea and was excited by the fine, spacious cabins, swimming pools of fresh and sea water, tapestry-covered period furniture in the First Class lounge and the wonderful menus in the opulent dining room. For the rich, famous and nouveaux riches who sailed on the Cunard trans-Atlantic liners, it was this exclusive social ambiance that was their most valuable attribute. An opulent method of travel forever erased.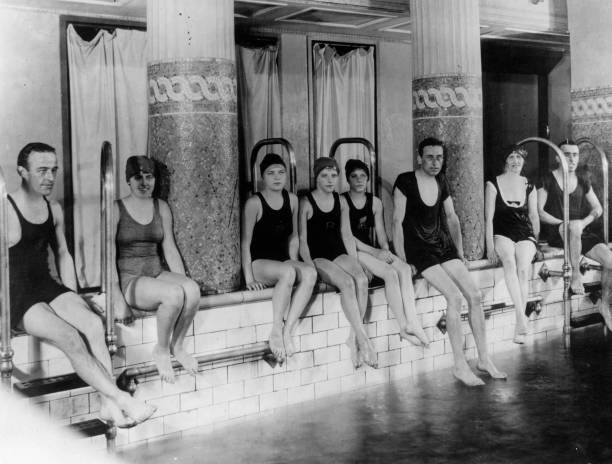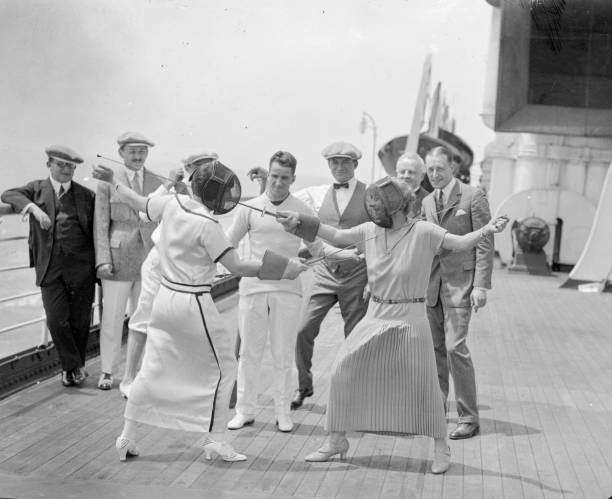 The trio arrived in England after a fast passage of six days from New York for their second concert tour towards the end of July 1927.* Mrs Denny's chauffeur swiftly motored them up to the antler-adorned baronial hall of Horwood in Buckinghamshire. They would stay with her for a few weeks until their first London engagement. They had managed to again rent the spacious flat they occupied at 26 Randolph Crescent Maida Vale.
Margaret was anxious to scour the London markets and decorate their temporary home as artistically as she could. She became fascinated with the search for undiscovered treasure among the acres of bric-a-brac at the Friday Caledonian Market in North London.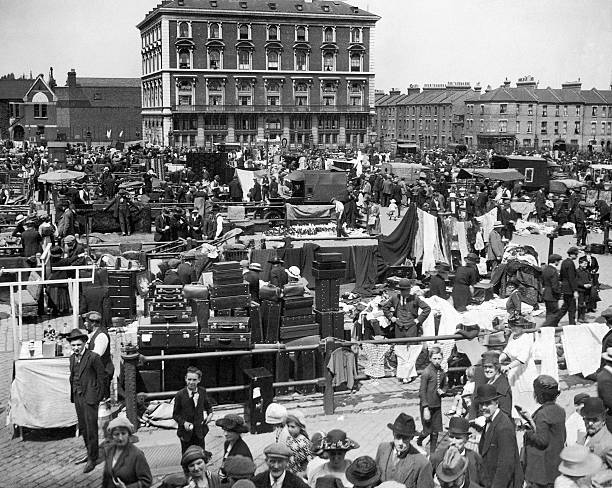 *In 1927 the R.M.S. Berengaria averaged an astonishing 22.54 knots on the New York to Southampton Atlantic crossing. New York Times.
In the eighteen months they had been away there had been some singular events in England, notably the General Strike of May 1926. At the other extreme, the world of fashion had welcomed the 'decadent' Charleston dance craze from America with short skirts scandalously above the knee and shingled hair. The Daily Mail commented the dance was 'reminiscent of Negro orgies.'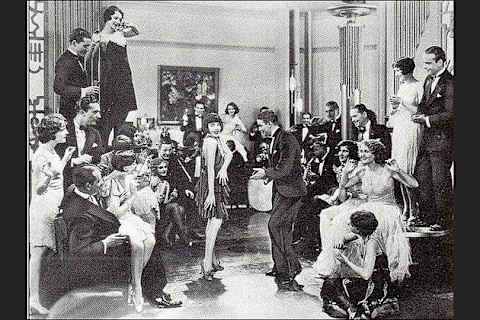 In April 1926 Princess Elizabeth was born to the Duke and Duchess of York, later King George VI and Queen Elizabeth. London's first Director automatic telephone exchange was to open at Holborn in November 1927, which at the time seemed a miracle of technology.
Clearly the hostesses and patrons Eddie and George met on their first tour had been hard at work on arrangements for their return. Invitations to stay at country houses for 'Saturday-to-Mondays' and longer flooded the mantelpiece at Randolph Crescent. Royalty were to be occasional guests on these occasions, which put severe financial pressure on them in sartorial terms. They stayed at Nicholas Hawksmoor's magnificent Easton Neston with Sir Thomas and Lady Hesketh*, Lady Francis Lloyd at Aston Hall, Sir Cuthbert and Lady Quilter of Bawdsey Manor, as well as the Earl and Countess of Fingall† at Killeen Castle, a grey Neo-Gothic miniature Windsor, about 20 miles from Dublin.
Speaking of their first seven months in England on this second visit, Eddie commented: 'We have had a wonderful time and been entertained most lavishly.' He was clearly becoming increasingly torn between the seductiveness and quality of upper-class life in England and his emotional ties with Australia. George on the other hand was far less exercised by snobbery and took life as it came. The comparatively provincial nature of Australia had become all too clear after their recent return, however heroically their brows had been crowned with laurels at home.
*Sir Thomas Fermor-Hesketh, later 1st Baron Hesketh (1881–1944) was a peer, soldier and Conservative MP. He married Florence Louise Breckinridge of Kentucky. Thus was another flower added to the bouquet of American hostesses in London who contributed so much of value to the cultural life of the capital.
† Elizabeth Mary Margaret Burke-Plunkett (1866–1944) at 17 married Arthur James Plunkett, 11th Earl of Fingall, 4th Baron Fingall (1859–1929).
Their initial London concert engagement after the American tour was on 17 November 1927 at 39 Hill Street Mayfair at the palatial London home of Sir Archibald and Lady Grace Weigall. This concert would be in the presence of HH Princess Marie Louise. The song composer Madame Guy D'Hardelot and Mrs F.A. König, an accomplished pianist and Lady in Waiting to Princess Marie Louise, 'kindly agreed to assist'.
Many landed families were feeling the severe financial consequences of the post-war period and were appreciative of 'the economical "At Homes" these handsome young Australians provide!' Houses were often 'lent' by the more generous and more comfortably-off members of Society. Country house owners had not yet been forced to import lions, tigers and rhinos to create safari parks in the Home Counties to retain their mansions and finance costly repairs. The combined effects of high wages, crippling increases in taxation and anachronistic methods of estate management had forced many upper-class members of society into unaccustomed thrift, even penury.
* * *
Eddie had already come up with the idea of charging members of the public to 'rub shoulders with the aristocracy'. The arriviste nature of the exercise could be camouflaged by couching it in the setting of an uplifting classical music recital. This idea was irresistible to those of a certain cast of mind in Society or those aspiring to a prestigious place in it. Tickets were available for purchase at fifteen shillings.*
The November concert was completely sold out to an audience estimated at five hundred. Lady Weigall's love of music was turning the ballroom of her house in Mayfair into a miniature Queen's Hall. This could well have been the address in Hill Street occupied by the notorious Lord and Lady Metroland that Evelyn Waugh had in mind in Vile Bodies. The house may possibly be the location of Mrs Ape's début.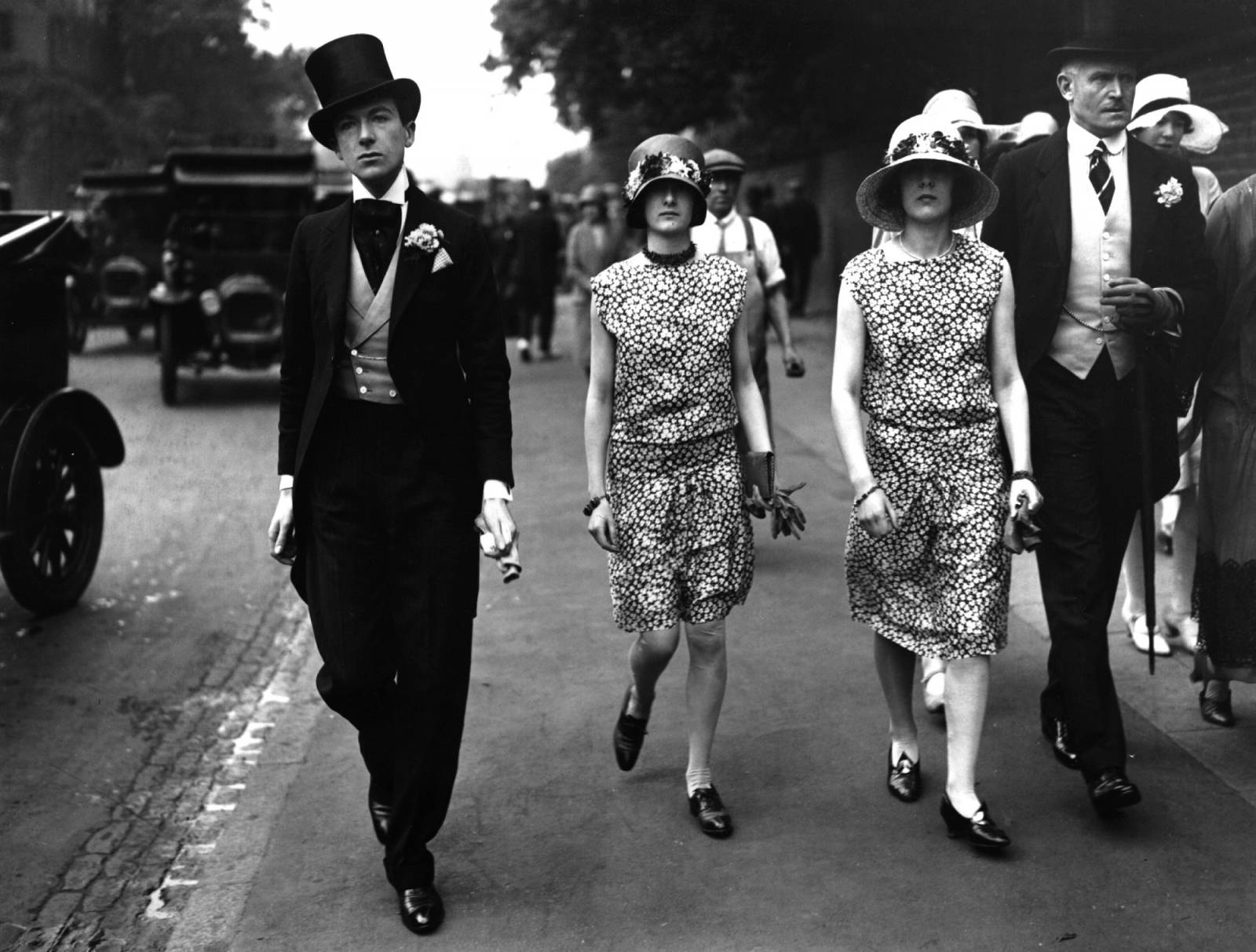 The Bright Young People came popping all together, out of someone's electric brougham like a litter of pigs, and ran squealing up the steps. […] The ballroom was filled with little gilt chairs and the chairs with people.†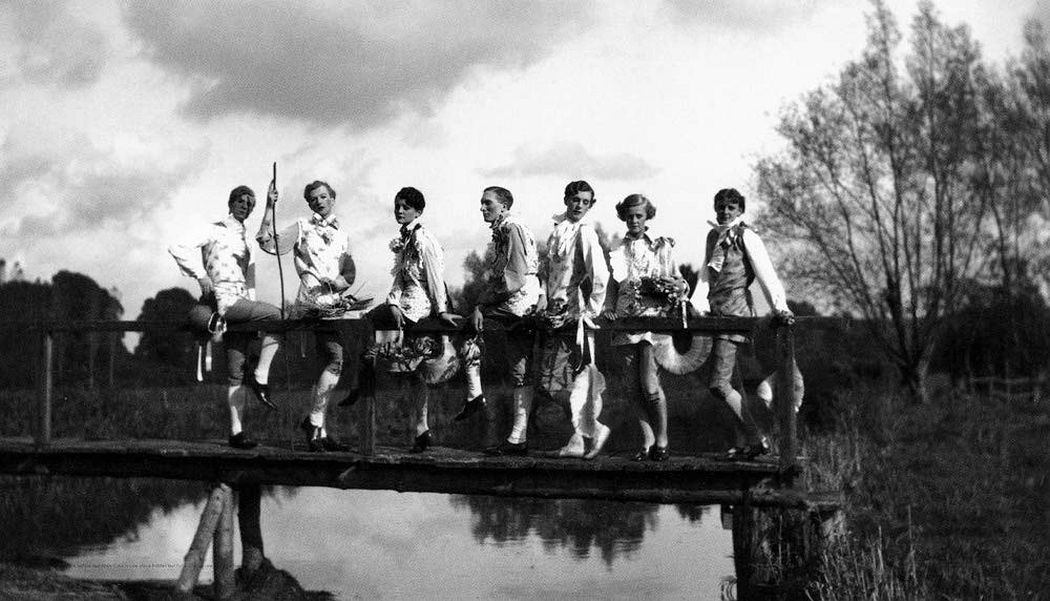 * 15/- in 1927 was close to £46 in 2022.
† Evelyn Waugh, Vile Bodies (London 1938), pp. 92–6. It is unlikely however that Lady Metroland, who first emerges in Waugh's Decline and Fall, was modelled on Lady Weigall although the latter certainly had an extraordinary 'hedonistic secret life' of sexual dalliance. See Carol Henderson & Heather Tovey, Searching for Grace (Wellington 2010).
One member of the distinguished audience at Hill Street who became a staunch patron was Hariot Georgina Hamilton-Temple-Blackwood, Marchioness of Dufferin and Ava. Lady Dufferin had established the admirable National Association for Supplying Female Medical Aid to the Women of India. This organization trained female Indian medical staff to attend women who were not permitted to consult a male doctor. Rudyard Kipling was greatly impressed by the work of Lady Dufferin and wrote a poem of thanks on her departure from India entitled The Song of the Women. The Oxford Dictionary of National Biography describes her as 'the most effective diplomatic wife of her generation'.
Other future patrons met at this recital were HH Princess Marie Louise* and her sister HH Princess Helena Victoria†(known as 'Thora'), granddaughters of Queen Victoria and both highly musical. They were patrons of many concerts at their residence, the Schomberg House at 77-78 Pall Mall.‡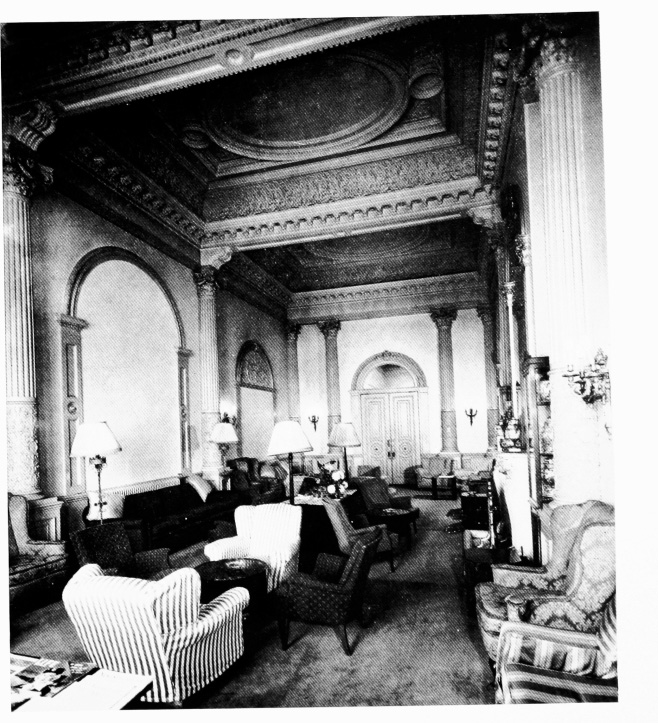 My sister and I inherited from our mother an intense love and appreciation of music.§ My sister was a very accomplished pianist; I, alas, could scarcely play a note […] We were fortunate to enjoy the friendship of most of the celebrated artists, foreign as well as English.¶
Though considered 'frightfully dull' by fashionable society, the princesses became two of Eddie's most loyal patrons. Sir Henry 'Chips' Channon, not a connoisseur of music, wrote rather snootily in his celebrated diary of Princess Helena Victoria after her death in March 1948 :
'She had once been a bouncing, fat, jolly Princess … known to her intimates as 'the Snipe'. She was an old maid who may, however, have once known love … She is survived by her even duller sister, Princess Marie Louise … This female was married in her long-ago youth to a Prince of Anhalt, from which she afterwards got an annulment. When she returned to England, King Edward VII's comment about his niece was: 'Poor Marie Louise. She came back just as she VENT.'
*HH Princess Marie Louise of Schleswig-Holstein (1872–1956). In 1891 she married Prince Aribert of Anhalt (1866–1933).The bride's first cousin, the German Emperor Wilhelm II, had influenced the match. The marriage was unhappy and childless as evidenced in her Memoirs.
† HH Princess Helena Victoria of Schleswig-Holstein (1870–1948). She never married and devoted herself to charitable works.
‡ Now the Oxford and Cambridge Club.
§ Her mother, HRH The Princess Helena was the fifth child and third daughter of Queen Victoria and Prince Albert. She controversially married Prince Christian of Schleswig-Holstein. He was her senior by many years but they were devoted to each other and remained very happily married. In her memoirs HH Princess Marie Louise wrote of her mother 'She was very talented: played the piano exquisitely …'
¶ HH Princess Marie Louise, My Memories of Six Reigns, pp. 209–10.
Eddie had a deeper, less waspish appreciation of their social generosity, musical natures and artistic accomplishments. Performance on a musical instrument of any acceptable standard was rare in royal circles. She and her sister were particularly fascinated by Poland and respected its tragic history of exalted patriotic resistance. This may have been the reason she wished to hear Eddie play as he had a growing reputation within aristocratic circles for playing Chopin idiomatically and sensitively. However for Princess Marie Louise it was the forgotten Russian pianist Nicolai Orloff† who was her favourite Chopin interpreter.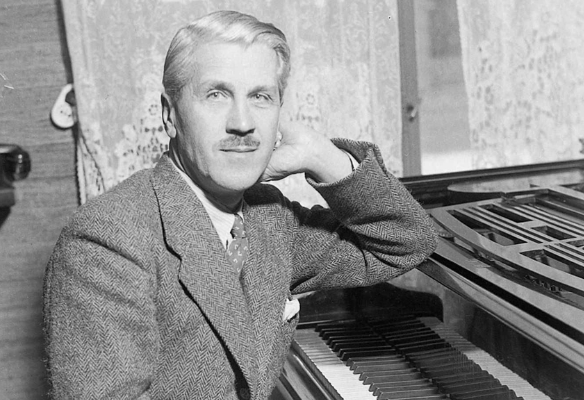 Eddie in full aesthetic flight, noted that the hostess of that afternoon concert, Lady Weigall, had the most beautiful blue eyes and fair complexion he had ever seen. Princess Marie Louise had known her when she was a girl of seventeen and later wrote:
Lady Weigall was the only child of Blundell Maple. […] She was rather self-willed and, perhaps I may say with all affection, rather spoilt, as no doubt the only child of a multi-millionaire is apt to be. […] From 1928 to 1946 Gracie was chained to her chair, which she manipulated in the most marvellous manner. For ordinary use she had the usual invalid chair, but in the evening, when she wished to be very smart, she used a gilt chair.‡
The concert was described as 'brilliant' with 'the most distinguished audience London has had for many months' noting the very careful 'thought and study' devoted to programming. Clearly this success augured well for their return to the great metropolis. The importance of this concert was that their names again appeared in the Court Circular which guaranteed a host of further prestigious engagements in most of the fine town-houses in Mayfair until at least Christmas. 'We are made now that we have appeared as favoured artists in the Court Circular!' Eddie wrote triumphantly in his journal.
† Nikolai Andreyevich Orloff (1892–1964). A fine Russian pianist who made only a few recordings that indicate a major player of Chopin.
‡ HH Princess Marie Louise, My Memories of Six Reigns, pp. 299–300.
In his customary flamboyant manner, Eddie followed up this promise of financial success by purchasing a fast four-seater Alvis TG 12/50 Sports Tourer motor car. Motor racing at Brooklands in the 1920s was glamorous and exciting.
He took a particularly keen interest in the details of a 'celebrity death' in one of the great sports cars. In September he had read that the 'free dancer' Isadora Duncan was strangled and dragged onto the cobbles by her red silk scarf which had become entangled in the rear wheel of an Amilcar during a drive in Nice.
* * *
The winter of 1927–28 was particularly severe with one of the heaviest snowfalls of the century. Christmas Day saw blizzards in the Midlands and Wales, which then spread South. In Kent, there was two feet of snow and drifts of twenty feet were measured in the Chilterns and on Salisbury Plain. Eddie and George were snowed in at Horwood, effectively cocooned for the festive season.
A sudden thaw in January combined with heavy rain and freak tidal flows from storms caused the worst flood ever recorded in Central London. Fourteen people died, thousands were made homeless, Milbank needed to be reconstructed, Tube lines were inundated and priceless collections at the Tate Gallery were damaged. The Guardian of Saturday 7 January 1928 reported:
The Thames overflowed at Westminster at 12.45 am this morning, and all trams and buses along the Embankment were interrupted. The flood water flowed into the terraces of the Houses of Parliament …
At the Houses of Parliament the water 'cataracted' over the parapet into the open space at the foot of Big Ben.
The floods and their aftermath dominated drawing room conversation for many months, a welcome relief from endless talk of fashion and hats. George was prompted to comment to an Australian reporter: 'Tell Australians that I am longing to get back to the Australian sunshine!' Eddie touched upon a dilemma that faces Australian artists to this day: 'I'm drawn between two loves – the love of Australia and the love of London; but I feel the sunshine will win in the end!'
The Russian ballerina Anna Pavlova* was performing in London at this time. She told a reporter that the wild winter reminded her of her childhood in St Petersburg. The effect her dancing had on London aesthetes and balletomanes was galvanic. She had befriended Eddie and George during her successful tour of Australia in 1926 and liked the country a great deal. I found a mysterious note among Eddie's papers concerning an event which involved George and himself. One evening there was a sudden halt during a charity performance Pavlova was giving at the Coliseum. She was raising funds for starving Russian children and distressed Russian dancers. As the silence continued they realised Pavlova needed help and rushed to the stage from their box to fill the gap with some entertainment. He writes of the incident:
When we were playing in London, we received an autographed photograph from Pavlova, and a letter of thanks for rendering such a service for her Russian fund. One thing that still puzzles me is this, that I cannot understand why Chaliapine†, who was also occupying a box at the theatre, did not come forward and help Pavlova from the awkward position she was placed in. The audience was getting restless and it must not be forgotten that hundreds of people had paid a guinea for their seat. Chaliapine professed friendship for Pavlova. Had Melba been in Chaliapine's place in his country, and a performance being given in aid of any Australian charity, there would have been a different tale to tell, for I could imagine Melba in her impulsive manner, rushing to the stage to help her countrymen.
*Anna Pavlova (1881–1931) at the time was the most famous ballerina in the world. She trained in classical ballet at the St Petersburg Imperial Ballet School. Her origins are rather modest and obscure. Her mother was a washerwoman and her father may have been a serving soldier. Pavlova travelled incessantly around the world (some estimate 400,000 miles before the age of air travel) raising awareness of classical ballet everywhere.
She lived at Ivy House in Hampstead, a picturesque suburb of London. Among the exotic animals in her menagerie she kept two white swans on a lake in the gardens of the house. It is believed the study of the movements of these birds inspired her legendary performances of Tchaikovsky's famous ballet Swan Lake. Pavlova died of pleurisy at The Hague on 22 January 1931. She had performed without respite until her death. Her final words were to ask for her Swan costume to be prepared.
† Fyodor Chaliapine (1873–1938) was one of the greatest Russian bass opera singers. He had an enormous international following due to his charismatic personality, musical interpretations and passionate, even brutally robust Russian performances. He toured Australia in 1926 and was lionized. One of the greatest artists of the twentieth century.