Chapter 6
'See the Conquering Hero Comes'
The long six week voyage home ended when the run-down Italian steamer Caprera docked in Fremantle in Western Australia on 3 April 1926. Heading for the Eastern States and Brisbane, they sailed into the Outer Harbour at Adelaide and spent the day there renewing friendships and passing on messages from London.
At their farewell London concert Sir Archibald and Lady Weigall had asked them to convey their respects to 'the people of Adelaide' and all the friends they had made there during Sir Archibald's Governorship. The reporter for the Register remarked after hearing them enumerate the royals, dowagers and duchesses who had graced their London concerts: 'Australia has reason to be proud of her sons.'
Today it is difficult to appreciate how extraordinary it was in 1926 for any Australian to have given a Royal Command Performance. Eddie and George were rewarded with a civic reception in Brisbane Town Hall on 27 April. 'It is wonderful to be back in my own land!' Eddie enthused. 'We needed every penny we saved, despite all the engagements!' he later commented when asked about their financial success. The Mayor of Brisbane congratulated them on their musical triumphs and charity work for the Red Cross. Even Eddie's first music teacher, Mrs Bale, the wife of the Beenleigh milkman, was present and spoke of the day she gave him his first lesson and his rapid progress at the instrument which soon outstripped her own abilities. The well-known Queensland concert pianist and teacher Erich John lavishly praised both their musical and social success abroad. He remarked that they had achieved in three years what it normally took an artist thirty to accomplish, if at all. He paraphrased Schumann's famous remark about Chopin
'Hats off, gentlemen! An Australian artist!'
Eddie in reply spoke of the extraordinarily friendly reception they had received in England with all types of audience and how the English retained a warm spot for Australians. He expanded to a newspaper reporter concerning their visit 'home' *:
You know, I had my first music lesson with Mrs Bale dressed in a suit of red plush and with my hair prepared by curling pins! Quite an outfit for the town that manufactured a powerful rum and had a crack rifle and tough rugby club. Young students will face tremendous difficulties in trying to make a career in London – the Mecca of all artists. You need £1000 of capital to begin a career there.† We were incredibly lucky and Nellie Melba and Lady Stradbroke were tremendously generous with their letters of introduction. The agent we engaged, a Mr L.G. Sharp, also acted for Paderewski. To succeed today you need talent, money, influence and personality – but mostly personality and grit!
Generally speaking the children of Australia are more musical than the children of Great Britain. In Britain one misses the lovely fresh voices one hears in Australia. As Sybil Thorndike said to Mr Brooke when she heard him sing: 'I know you are an Australian. I can hear and see the sunshine in your voice.'
I think Mr Brooke and myself can attribute our success entirely to the fact that we did not pretend. We went home as Australians and we remained as Australians. The public took a liking to us. They appreciated our efforts and they appreciated us because we were Australians. Others have gone home and have been pleased to pose as British people. But in that they have done wrong. Most English people will like Australians when they go home just because they are Australians. London audiences are marvellous.
Concerning the revolutionary new invention of the wireless:
The wireless is the greatest event in the history of the art of music. Many of the concert managers in London are opposed to wireless, but many of the foremost artists have already played or sung for the British Broadcasting Company. The company is paying big fees to good artists, fees which are most attractive and which many artists cannot resist accepting. Instrumentalists and orchestral organisations are the most successful broadcasters; wireless has not yet been brought to that state of perfection which enabled the human voice to be transmitted without loss of quality by distortion.
*This interview reported in the Telegraph (Brisbane), Friday 23 April 1926, p. 5.
† Close to £52,000 in 2022.
Mr Cahill instanced the failure of Tetrazzini as a broadcaster:
The microphone of the transmitter could not absorb the impressions of her wonderful voice and transmit them with fidelity.
In an interview with the London Daily Mail before their departure Eddie had referred to the great changes broadcasting had wrought on the concert world:
Only foremost artists like Paderewski, Galli-Curci, Pachmann and Chaliapine are having good houses. Without a large personal following concert work is not profitable. The work of the conductor Sir Landon Ronald is doing a great deal to revive interest in orchestral concerts at the Palladium.* The only real bright spot! We hope to do more broadcasting on our return to London.
The so-called 'Complimentary Public Welcome' in Beenleigh was scheduled for the evening of 30 April, 1926. On arrival at the School of Arts, Eddie passed through a guard of honour formed by local schoolchildren who showered him with confetti. On entering the main hall he made his way to the stage where he occupied the place of honour together with his mother. The Federal Band from South Brisbane struck up 'See the Conquering Hero Comes' from Handel's oratorio Judas Maccabaeus. He then received a formal civic welcome from the chairman of the Shire Council. 'The wonderful record obtained by Mr Cahill as a musician is a great advertisement for Queensland and the little town of Beenleigh.' He's a Jolly Good Fellow trumpeted out by the band almost lifted the roof.
I did not realise what Australian blue skies and sunshine meant until I went to England and returned to sunny Queensland! I have never felt so lonely as when I gave my first concert in London.
He also relayed the immense English gratitude for the help and sacrifice of so many young Australian lives in support of England throughout the Great War.
The doors to Buckingham Palace would never have opened for me had it not been for the letters of introduction from the former Premier of Queensland, Mr Ted Theodore. For this I am eternally grateful.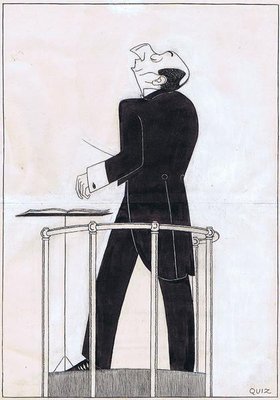 * Sir Landon Ronald (1873–1938) was an English conductor, composer, pianist, singing teacher, and administrator. He was a close associate of Dame Nellie Melba and wrote some 200 songs. He was principal conductor of the Royal Albert Hall Orchestra and like Eddie an innovative designer of musical programmes.
He was then presented with a handsome tooled-leather folder with a gold ornamental lyre entwined with his initials. Inside was an encomium in ornate calligraphy from the most distinguished figures in the Beenleigh District. George was also honoured as Eddie's 'musical associate', a fellow Australian but as a native of Melbourne merely considered an 'adopted son of Queensland'. Refreshments, dancing and music was performed by among others his sisters the pianists Lily and Madge Cahill. God Save the King concluded the proceedings.
* * * * * * * * *
During the 1926–27 Australian concert season Eddie and George gave nine successful concerts in Melbourne, seven in Brisbane, Sydney and Adelaide and made a tour of the J.C. Williamson vaudeville circuit. At the Exhibition Hall in Brisbane Eddie used two instruments: an upright piano for the refined intimacy and elegance of Mozart, Paderewski, Schumann and Chopin and a full-bodied concert grand for the heavier works by Rachmaninoff, Brahms, Liszt and Weber. The improvement in Eddie's technique and depth of interpretation since returning from London was much commented on by critics. 'Mr Cahill has the faculty of intimate interpretation, backed by a formidable technique,' wrote the Brisbane Telegraph. George sang a selection of English ballads, German Lieder and modern French art songs. His diction and enunciation in all languages was considered outstanding.
In Melbourne they 'imported' the idea they claimed they pioneered in England. The staging of exclusive ticketed 'At Home' recitals for wealthier and more distinguished citizens. Some of the audience were prepared to pay a high price for tickets that would facilitate socializing with the upper echelons of society as well as listening to excellent classical music. 'Versatility and personality are the essentials for success,' Eddie wrote to the wife of the Governor General, Lady Stonehaven.* She, together with a 'Vice-Regal Party' and the Lord Mayor of Melbourne and his wife, attended a number of their sold out concerts at the Assembly Hall in Melbourne.
* John Lawrence Baird, 1st Viscount Stonehaven, (1874–1941), known as Lord Stonehaven during this period, was a British Conservative politician who served as the eighth Governor-General of Australia (1925–31).
They performed the same type of programme that 'mixes the classical and the popular in just the right proportions', a variety of styles which had brought them such success in London. The audience 'found everything to its taste' and recalled them time and again, seeming to respond more favourably to the less demanding popular works.
One rather acerbic commentator put his criticisms obliquely:
The fare provided was all of easy digestion and effectively garnished … One recognizes that typical drawing-room art is being transferred to the concert hall with results eminently pleasing.
Eddie had arranged the richly flower-decked stage and subdued lighting to evoke the atmosphere of a cultivated nineteenth-century salon. His piano accompaniments to George's songs were regarded as 'discreet and perfect'. Great improvements in both artists were again noted by their friends and those who had heard them perform before their departure for London. Eddie in particular had vastly improved his technique and interpretation under Tobias Matthay and he gratefully acknowledged this immense help. They extended their season by two concerts by popular demand.
* * *
They had only been in Australia for a year before setting off for the extensive tour of America previously arranged in London, which would be followed by a return to the great metropolis. Eddie again began to give his profitable 'farewell recitals', so well attended by virtue of the sweet sentiments of imminent departure.
George had been seeing a great deal of an attractive widow, Mrs Thomas Hardman, since his return to Australia and soon they seemed to be becoming romantically involved. Her late husband had been the manager of the Oriental Hotel in Brisbane. George had met her during the musical season in Melbourne and by September the couple had married. Eddie's reaction to this can only be guessed at, but after at least ten years working with George as bachelors a certain psychological and practical adjustment must have been inevitable. However his sunny temperament showed the greatest pleasure in this match for his 'best pal'. The renamed Cahill-Brooke Company would now tour the globe as a trio, apparently without a care in the world.
Their final Australian performances were warmly praised:
These artists did not descend on us meteor-like to surprise us with their brilliance, then to disappear and be forgotten in the blaze of some other luminary. They grew up musically in our midst.
After praising Eddie's performance of Liszt and Paderewski's 'wholly delightful' Mélodie and Minuet the writer of the review moved into the priceless realms of the visually rhapsodic, perhaps moved by George singing 'Vision Fugitive' from Hérodiade by Massenet.
The dreary stage of the Theatre Royal in Brisbane came to resemble an altogether different area of exoticism worthy of Salome herself, the designs produced by the clearly gifted Arabian Art Salon. A priceless Turkish flag, with the crescent flaunted on scarlet satin, hid the horrible old property seat on which countless lovers of Royal melodrama have canoodled. A softly-shaded dusky gold lamp, under which sat a Sphinx-like brass lady, brightened up the foreground, and brass vessels, plaques, candelabra and bowls full of sunset-tinted foliage toned down the vivid flash of colour in the flag […] Mrs George Brooke wore a lovely frock that appeared as bars of sunlight on old ivory.
And so our trio high in confidence and excitement, basking in the limelight of Australian fame, boarded the SS Sonoma on 9 April 1927 for San Francisco on a short concert tour of America.
They had been given numerous letters of introduction by the English war poet and playwright Robert Nichols and his wife Norah (née Denny).*
* Robert Nichols (1893–1944) was an officer in the Royal Artillery campaigning during the Great War at Loos and the Somme before he was invalided out suffering from shell shock.
A Wandering Thing
The hopeless rain ('virus' surely in 2021)—a sigh, a shadow—
Falters and drifts again, again over the meadow.
It wanders lost, drifts hither …. thither;
It blows, it goes, it knows not whither.
A profound grief, an unknown sorrow
Wanders always my strange life thoro'.
I know not ever what brings it hither,
Nor whence it comes …. nor goes it whither.
His poetry was included together with that of Rupert Brooke and others in the famous collection Georgian Poetry 1911–22 edited by Sir Edward 'Eddie' Marsh. He is among sixteen Great War poets commemorated on a slate stone in Poet's Corner at Westminster Abbey. The inscription on his tomb by Wilfrid Owen reads: 'My subject is War, and the pity of War. The Poetry is in the pity.' In 1922 Robert married Norah Denny, the daughter of Eddie's patron, Mrs Frederick Denny of Horwood.
The letters to hostesses, various celebrities of the day and movie stars were accompanied by some 'Notes of Explanation' from Norah, which are diverting in themselves:
Miss Dolly Green – very pretty and charming eldest daughter of immensely rich parents who have a big house & garden & swimming pool etc., and who go to N. York & Europe practically every year. Parents rather dull but know everyone. Daughter exceptionally nice & clever – wants to go on the stage.
Mrs Edgar – one of the greatest hostesses in N. York & used to the very best of everything including music – must be treated with respect – very charming. Knows Robert only.
Douglas Fairbanks – no explanation necessary. He is not musical, but is jolly & kind & friendly – likes to be treated as 'the great man'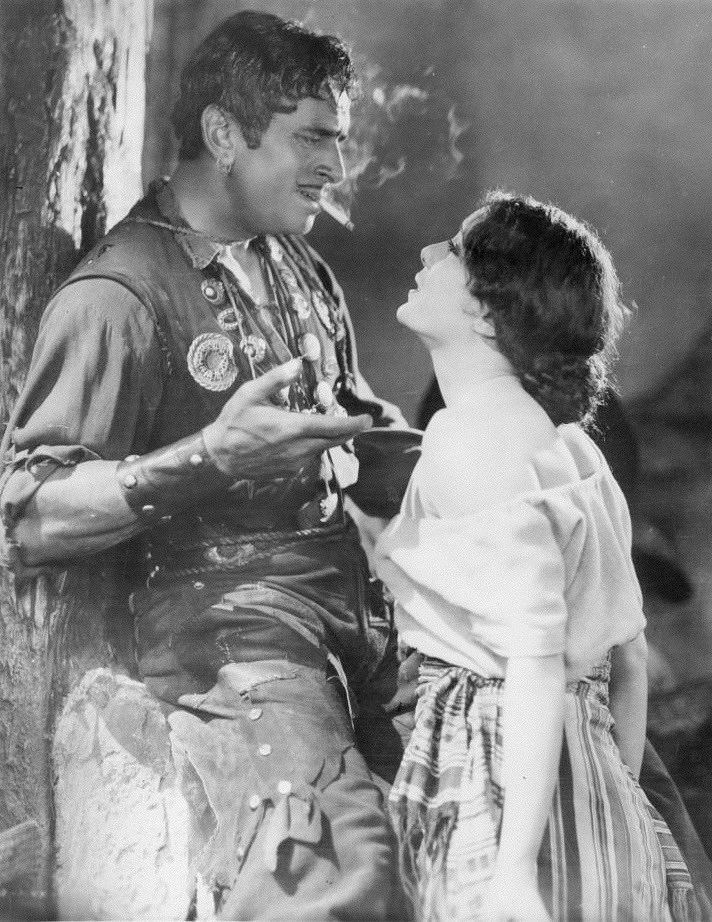 Mrs Charles Ray – wife of Charles Ray the movie actor. She is not an actress – gives nice parties – has a lovely house – artistic – knows all the movie people.
The detailed record of this tour is unfortunately sparse, but some high points were recorded in Eddie's scattered notes and cuttings. The myth of 1920s America, that decade of 'wonderful nonsense', had probably misguided them with illusions. The Treaty of Versailles had been signed for some eight years by the time they arrived. The customary idea of life in the United States was of a giddy release from the stresses of the Great War in the form of jazz, drugs, parties, gangsters and illegal drinking. However on closer examination it was a period of social and institutional upheaval the like of which the country had never before experienced in its history.
The new society of the 1920s was characterized by vast changes in religion, political philosophy, folkways, moral precepts and uses of leisure time. […] This was a period of massive cultural conflict focusing on such matters as religion, marriage and moral standards, as well as issues of race, prohibition and immigration.*
* Ronald Allen Goldberg, America in the Twenties (New York 2003), pp. 162–3.
Women in particular looked to embrace new and revolutionary sexual freedoms, less restricting and alluring modes of dress as well as the right to drink and smoke in public places. The Charleston was an exuberant expression of feminine individuality and freedom, particularly indulged in by that period sensation, the 'flapper', Defined as follows:
Two bare knees, two thinner stockings attached to garters, one shorter skirt, two lipsticks, three powder puffs, 132 cigarettes and a long holder, and three boyfriends, with eight flasks between them. She chewed gum – great wads of it – vigorously and incessantly. Her make-up was as crude as a clown's.*
'The most dangerous frequenter of the English theatre is the flapper. The mental state of the English audience is dominated by the flapper mind,' asserted the British playwright, novelist, and critic St. John Ervine (1883-1971) in a lecture on drama.
For more on Hellé Nice :
https://app.box.com/s/lhq4016trrfpqc793a4hvvy47gy9toc4
* Maximillien de Lafayette, America in the Twenties. Photos and Reports, vol. 1 (New York 2011), p. 31
In many ways this destination seemed an unusual choice for both these increasingly serious classical musicians. With his theatrical temperament Eddie grew particularly fond of the infectious enthusiasm of American girls. However the aesthetic taste of the elite in Society, the stratum they had enjoyed frequenting in England, was being eroded in America and replaced by the taste of the masses. The Europeans who had settled the country carried with them Protestant, even Puritan, values of thrift and hard work that found little place for the social privilege, leisured elegance and self-indulgence of traditional European aristocracy – in many ways the crucible of classical European music. The art of business was increasingly valued above culture. One contemporary writer observed: 'Through business, properly conceived, managed and conducted, the human race is finally to be redeemed.'†
† Goldberg, America in the Twenties, p. 84.
Eddie and George gave an interview to Musical America entitled 'Give Your Audiences What They Want Rather Than What You May Like' in which they outlined their general philosophy of concert giving. They pointed out that when their appearances before royalty were advertised in the Court Circular followed by their 'At Homes' in Mayfair, such exposure became an invaluable road to success in London. Such features of their activities, such publicity based on social class, would be infrequent or non-existent in America where society was differently stratified. With gentle irony Eddie observed:
Naturally that is a condition which could not obtain in a republic, because Presidents of Republics and their First Ladies of the Land do not occupy quite the same place in the affections of the general public, especially the social side of it, as Royalty does.
They then went on to point out the popularity of sentimental 'art songs' as opposed to serious Lieder. Eddie, ever the shrewd businessman as well as 'the poet of the piano', continued:
The thing boils down to the question of what you are after. If it is a matter of musical philanthropy, or of educating the public or appealing to the small proportion of highly educated, highly sophisticated musicians, you had better stick to Brahms, Strauss, Schubert, Schumann, Bach and Handel. But, before you do this, be sure you are well subsidized! If, on the other hand, it is a matter of earning your living and accumulating a bank account, it might be wiser to popularize your programmes to some extent. We often combine both, which seems to work well. Study your public.
In early July 1927 they gave a concert at the Aeolian Hall near Times Square. The famous Aeolian building had been sold some time before to an unlikely but socially representative purchaser, the Schulte Cigar Stores Company and was soon to cease hosting classical music concerts altogether. The hall had an illustrious history: Rachmaninoff, Prokofiev, Busoni and Paderewski had all appeared there. George Gershwin's Rhapsody in Blue was premiered there one afternoon in February 1924 with Paul Whiteman and the Palais Royal Orchestra. Gershwin entitled the concert 'An Experiment in Modern Music'. This engaging work succinctly expressed the American spirit of the age.
Eddie and George gave their usual programme of Liszt, Chopin, Schubert and Quilter songs together with Negro spirituals (which were surprisingly well received by the educated audience). George had additionally taken a number of lessons from Lawrence Brown on the interpretation of spirituals while in America.* He had become a master of the genre.
* Lawrence Brown (1893–1972) was the accompanist and arranger for the famous Negro singer Paul Robeson (1898–1976). They were the first to bring spirituals to the concert stage. Robeson later credited Brown for guiding him '… to the beauty of my own folk music and to the music of all other peoples so like our own.' Brown had also worked with the famous gospel singer Roland Hayes who George had also studied under after appearing in concert with him in 1924 before Queen Mary.
Just before the concert Eddie had received news of the death in Beenleigh of his eighty-nine-year-old grandmother, Caroline Dauth. This was a particular blow of great poignancy for him, as she had protected him from the displeasure and occasional violence of his publican father when he became a professional musician. He had spent many hours at her house practising in secret and benefited from her wisdom and sympathy.
As I played a couple of Chopin Nocturnes full of sensibility and George sang those sad Negro laments, I cast my mind back to childhood and all those secret assignations at grandmother's house in Beenleigh. The nostalgia I felt affected my playing in a profound way that night.*
One impression Eddie gained in New York was of the importance of the orchestral section in picture theatres. From his early career Eddie had maintained a great and overriding interest in the cinema. His comments give an interesting insight into the period of transition from the silent cinema to the 'talkies':
These orchestras are all so excellent that they almost help you to forget the poor singing that is sometimes heard. I believe that the picture theatre managers in New York are materially assisting in bringing good music to a wider public. These managers now engage star artists. In one of their theatres the other evening I heard the great Mischa Levitzki play a Liszt Piano Concerto with orchestra.†
The excellent press they attracted for their own concerts led to them being offered a season by the famous impresario George Engels, which they were unable to accept owing to previously arranged engagements in England. Although well remunerated it seems fair to assume that they were not sufficiently impressed by 'modernity' to ever seriously consider returning to America. In July 1927 the trio boarded the luxury Cunard liner RMS Berengaria that sailed from New York to Southampton via Cherbourg to begin their second and much anticipated tour of England.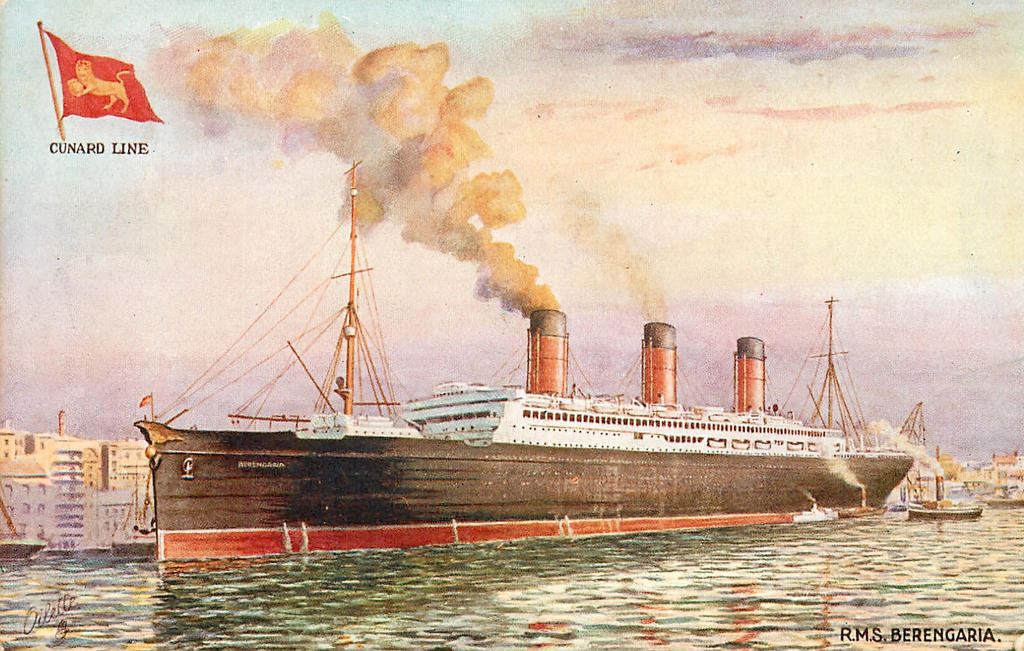 * Noted by the author in conversation in Monaco 1968.
†Mischa Levitzki (1898–1941) was an outstanding Russian-born American virtuoso concert pianist. He toured the world and gave concerts at Aeolian Hall. He wrote some charming small salon pieces for piano which became immensely popular – The Enchanted Nymph, the waltz in A major, the waltz Tzigane, and a Gavotte.