Chapter 4
Bach and other fearful wildfowl
Eddie and George did not fall into a fit of the dismals at the lukewarm reviews, but courageously decided to take positive action and organise some serious music lessons. This was particularly challenging for Eddie as a mature pianist but rather less challenging for George. Although Eddie had been a child prodigy, astonishingly neither artist had had any significant degree of formal musical training and yet both had been hailed on their tours as among the finest of musicians. Eddie was now thirty-eight and George thirty- seven, although Eddie was extraordinarily youthful in appearance with an exuberant a personality that belied his age. He often fibbed about it, neatly subtracting a remarkable thirteen years in official but clearly unverified documents.* Like many Australian artists they were unprepared for the high standards and criticism of the London music critics.
* A true copy (No: 61189) of his Colony of Queensland Birth Certificate (Extracted 27 February 1962) certified by Registrar-General Timothy Francis de Sales Scott, confirms his Date of Birth as 10 November 1885 at Beenleigh.
Fortunately the letters of recommendation from Dame Nellie Melba opened distinguished musical doors. In May she had written to them personally from her sumptuously furnished house at 15 Mansfield Street W.1 The letter on elegant pale blue paper reads
May 30th 1923
Dear Mr Cahill,
I am writing this letter to wish you every success in England. It is always difficult for new-comers to begin, but I feel sure that once you get a chance you will make good, as you did in Australia.
Yours very truly
Nellie Melba
She was seriously ill at the time and this letter indicates great generosity of spirit.
Eddie managed to be accepted for a series of lessons with the great English pedagogue Tobias Matthay (1858-1945). He had already profitably encountered this method with Miss Roberts in Brisbane and was now an acolyte at the source. This teacher concentrated on tone production and touch, analysing the muscular minutiae of finger and arm movement involved with the pianist's interaction with the keyboard. This was of great importance to Eddie as he had very small hands that could barely stretch an octave yet play much Liszt and Chopin with ease.
In the past many had marvelled at his authoritative performance of the Bach/Tausig Toccata and Fugue in D minor, BWV 565. They were even illustrated in the Melbourne Table Talk journal in an article entitled 'Hands and the Man – Can they Stretch an Octave?' Like the hands of Chopin, when the physical need arose a remarkable flexibility of ligaments and muscles allowed his hands to stretch and open, uncannily resembling a snake swallowing a bird. He began to perfect a touch and tone of delicacy, evenness and velocity typical of the late nineteenth century school of pianism. Performance suggestions were offered by Matthay in a generous, kind and illuminating manner. His predominant maxim was 'Never touch the piano without trying to make music.'
George took advice in programming and also lessons in voice production from the great English romantic art-song composer Roger Quilter.* Their meeting with his elder sister Mrs Frederick Denny was to be of incalculable consequence for their future London careers. He also managed to arrange lessons in London with the outstanding composer of romantic songs Guy D'Hardelot.† This was the nom de plume of the exotic Helen Rhodes (née Helen Guy) born of a French mother and English father in an ancient castle near Boulogne-Sur-Mer once lived in by Henry VIII and Anne Boleyn. She was also to play an important part in their forthcoming musical careers.
*Roger Quilter (1877–1953) was born in Hove in Sussex. This neurasthenic, fastidious but tremendously gifted English composer was born into an aristocratic family and, unusually for a composer, was educated at Eton. He attended the Hoch Conservatory in Frankfurt together with Percy Grainger and Cyril Scott. He was a prolific composer of the English romantic art song as well as orchestral music. He accompanied George Brooke at the piano on a number of occasions.
† Guy d'Hardelot (1858–1936) studied at the Paris Conservatoire and was much praised by Gounod and Massenet. The great French operatic soprano Emma Calvé did a great deal to popularize her songs. That rare creature, a woman composer of masterly refinement and form, she was cultivated and befriended by members of the English aristocracy such as Lady Diana Cooper. Her most famous love song Because has been recorded by all the great tenors from the dawn of recording.
However perhaps the most important teacher for George at this time was Baron Raimund von Zur-Mühlen (1854-1931) who lived on the South Downs at Steyning in Sussex.* He was one of the last personal links with the romantic school of German Lieder composers – Schubert, Schumann, Brahms, and Wolf – and the greatest concert tenor of his day. This magnificent singer was possessed of a noble style and wonderful Vortrag which powerfully moved the hearts of his listeners.† He was also a great teacher with whom many well-known artists had studied.
Clara Schumann regarded him as a special exponent of her husband's songs, and he was her guest for nearly a year at Frankfurt, studying and singing Robert Schumann's songs, inspired by her wonderful playing and guided by her intimate knowledge of the music. This phase of study undoubtedly explains the insight Mühlen displayed in the interpretation of Schumann's Lieder, not only from the vocal point of view, but in his feeling for the dynamic shading and inner meaning of the accompaniments. ('How one remembers him saying, 'No! No ! Kinder, that is not the way! Clara's darling fingers would play it so,' indicating the exact shading he required.')‡
Aristocratic circles in Berlin adored his Liederabend recitals. Bismarck, amid scenes of great enthusiasm, placed upon his brow a beautiful silver laurel wreath, inscribed with the words, 'To the Prince of Singers, Raimund von Zur-Mühlen'.§ At one concert Brahms shouted: 'Endlich, endlich habe ich meinen Sänger gefunden!' ('At last, at last, I have found my singer!'). Mühlen mainly concentrated on strengthening George's upper voice without forcing the sound. The distinguished teacher had found Australian voices to be generally excellent. George was able to concentrate on interpretation from the outset.
* Baron Raimund von Zur-Mühlen (1854–1931) was born in what is now Viljandi in southern Estonia, formerly Fellin, a town belonging to the Hanseatic League.
† Vortrag was the period style of the interpretation in question.
‡ From the extensive tribute upon his death by H. Arnold Smith 'Baron Raimund von Zur-Mühlen: The Passing of a Great Artist', The Musical Times, Vol. 73, No. 1070 (1 April 1932), pp. 316–20. A fine essay indeed.
§ The Musical Times.
The boys now worked hard at assembling programmes that achieved a rare balance between the seriously classical and the merely charming. Never trite, the collections of songs and piano pieces always reflected the innocent sensibility and sentiment that suffused music that preceded the Great War. They avoided the easy seductions, irresistible decadence and effortless wooing of the audience by jazz that was the contemporary rage.
Instead George chose to sing Negro spirituals, many of them refined works of art, which were received with admiration by all social classes. Many of the songs and piano pieces they chose were by now forgotten composers. Eddie and George regarded the musical discernment of Variety Theatre audiences with a respect they clearly appreciated.
A newspaper debate erupted on their first appearance at the Victoria Palace in London. It was begun in the Sunday Times under the title Art and the Public by the acerbic and distinguished theatre critic and diarist James Agate. He posed a question and raised an issue:
How far must he [a musician] temper the wind of his artistry to a public, the marrow in whose bones may be supposed to freeze at the bare mention of the classics? Compromise is normally the solution. The artist prints on his programme Bach, Rimsky-Korsakov, Scriabine [sic] and other fearful wildfowl. But there is no need for alarm … public taste is not so low as those who cater for it insist.*
He then turned to the performance of the two young Australians: 'I have no doubt these two young artists were anxious to preserve their musical souls provided this was not at the expense of the audience … let me say here that they broke fewer promises than is customary.' They had been recalled many times. He observed in his characteristic ironic style that the audience were as highly delighted by Eddie's performance of the 'enchanting' Józef Wieniawski† Valse de Concert in D-flat major 'as if the pianist had blacked his face and banged out Back-back-back to Mazawattee to the accompaniment of hysterical saxophones.' (James Agate in the Sunday Times). Clearly Agate remained singularly unimpressed by the current jazz madness sweeping London.
* James Agate, Sunday Times, August 1923. James Agate (1877–1947) was the supreme British diarist between the wars cast in the mould of Samuel Pepys. He was also a pungent theatre critic for the Manchester Guardian, the Sunday Times and the BBC. His diaries were published in nine volumes under the title Ego. He believed in chronicling the minutiae of life which he felt would outlive politics in future human interest. How right he was.
† Józef Wieniawski (1837–1912) was a child prodigy, pianist, composer for the piano and brother of the great violinist Henryk Wieniawski. They often performed together in concert. He studied at the Paris Conservatoire, for three months with Franz Liszt in Weimar in 1855 and finally in Berlin from 1856–8. He taught and performed in Warsaw and Lublin until life became unbearable under Russian occupation whence he fled to Brussels with his wife and family where he died in 1912. This Valse de Concert was not popular with musical critics of the time but its infectious sparkle and melodic charm was tremendously popular with audiences. A good example of Eddie's understanding of what contemporary audiences desired.
Eddie had failed to perform the promised Konzertstück by Weber. Agate, in a peculiar lapse of musical taste, did not regret this, but felt that their choice of songs was prosaic. He regretted the replacement of Maori songs and some promised songs by Roger Quilter with 'more popular fare'. He felt this caution came from a significant underestimate of the tolerance of the music hall audience for the classics. One correspondent in this debate pointed out how a music hall performer needs to be 'a psychologist of no mean order' and carefully plan the sequence of the programme 'so that the changes are rung from one number to another with the maximum of effect'.
James Agate was not a music but a theatre critic, an occupation which had brought him that particular evening to the Victoria Palace. A perceptive man, he had unwittingly touched upon the crux of their London dilemma. How could they earn a living against the stiff competition of the music hall and still develop as serious classical musicians when confined to performing in popular venues? Most of their previous experience had been on the Australian popular vaudeville circuit. Their personalities and stage presence had flourished there. Agate concluded his article with a further question that shifted the blame from the performers to the organisers: 'Is the taste of the public low? Perhaps. Is it as low as the managers of our theatres, music halls and picture palaces pretend? No! A thousand times no!'
Increasingly Eddie and George included classical music in their programmes even on the variety theatre circuit. This dilemma goes a long way explaining why, when given the opportunity, they assiduously cultivated the more lucrative and less musically compromising engagements offered by High Society. Chopin himself had cultivated the same social class upon his arrival in Paris in 1831. Eddie almost immediately attracted the same type of aristocratic female support in the London of a different age. They would not have long to wait for social and musical success of no small order.
* * *
The New Year celebrations of the momentous year of 1924 began with fireworks, champagne, the first Labour Government in history under Ramsay MacDonald and the suicide of the distiller Sir John Stewart in the baronial hall of Fingask Castle, Perthshire – the first of many suicides that year as more businesses began to fail. The Maharajah of Patiala took the entire fifth floor of the Savoy, over thirty-five suites of rooms and was reputed to wear underpants costing £200 a pair.* The great British Empire Exhibition was opened at Wembley by King George V and some ten million visitors would see this remarkable event before it closed. Fear of Bolshevism culminated in the forged Zinoviev letter scandal, which destroyed the government of Ramsay McDonald in October and brought the Conservative party to power with Stanley Baldwin as Prime Minister.†
* £200 in 1924 is the equivalent of £10,000 in 2020. Was the underwear woven with gold thread perhaps?
† The details of the fascinating story of the Zinoviev Letter is contained in Chester, Fay & Young, The Zinoviev Letter (London 1967).
One of Eddie's favourite novels was published that year. Michael Arlen who described himself as 'every other inch a gentleman' published the 'hard-boiled' first modern bestseller The Green Hat. The heroine Iris Storm drives a matchless yellow Hispano-Suiza and shockingly for the time enjoys casual sex. With killing effrontery she comments 'It is not good to have a pagan body and a Chiselhurst mind … hell for the body and terror for the mind.'
Change was certainly in the air. Next to America, Russia was the country that preoccupied the imagination of Londoners at this time. It is hard to overestimate the excitement caused by any arrival in London of the immortal Russian ballerina Anna Pavlova.
To attract a wider audience for the 1924 London season directed by Serge Diaghilev, the electrifying Ballets Russes starred in a variety bill at the London Coliseum in a production of the ballet Le Train Bleu. A reporter wrote 'It is as difficult to get a seat for 'The Blue Train' as it is to get a seat for the thing itself during the height of the Riviera rush.'
Eddie and George adored this light and fluffy confection, a French modernist ballet which celebrates fashion yet criticizes superficiality, set in a chic French beach resort on the Côte d'Azur. Bathing costumes, tennis and golfing outfits were designed by 'Coco' Chanel, music by Darius Milhaud, a libretto by Jean Cocteau, the curtain painted by Picasso with the added attraction of charming acrobatic dancers.
This 'sporting ballet' for Les Poules and Les Gigolos was created for the 1924 Paris Olympics by Bronislava Nijinska (Vaslav Nijinsky's sister) and was choreographed to show off the acrobatic prowess of the dancer Anton Dolin.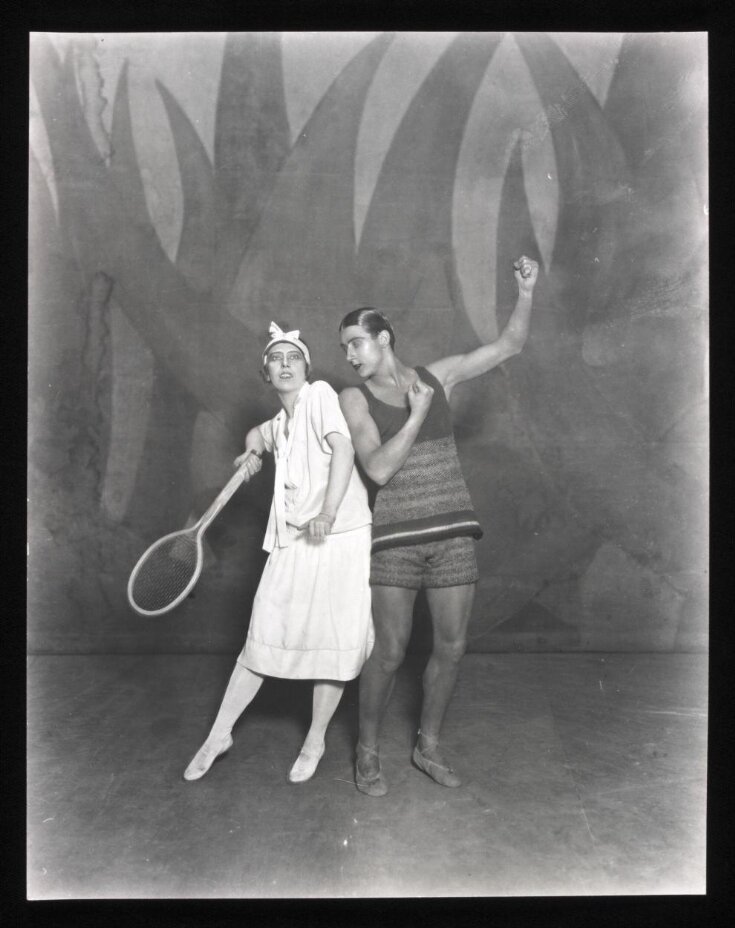 Diaghilev's programme note is amusing: 'The first point about Le Train Bleu is that there is no blue train in it. This being the age of speed, it already has reached its destination and disembarked its passengers.'* Everyone thought the ballet 'perfection'. Harold Acton wrote: 'one had to sit through the antics of jugglers, trick-cyclists and acrobats, before the curtain rose on a single ballet.'†
'The boys' never lost sight of the fact they were essentially entertainers. There was no shame attached to performing at such popular, commercial venues in London in the 1920s.
˟ An excellent full account of the ballet and a modern production, New York Times Dance Feature, 4 March 1990.
† Harold Acton, Memoirs of an Aesthete (London 1948), p. 85.
The year 1924 was also a momentous one for Eddie Cahill and George Brooke. It began inauspiciously with variety theatre performances at the raucous Empire Theatre Newcastle and the Empire Theatre Liverpool. The Liverpool Courier commented on Eddie's playing: 'He confined himself rather too much to the virtuosic branch of his art. His accompaniments to Mr Brooke's singing showed the more artistic player.' Clearly achieving the right musical balance was proving a challenge in the rugged north. They then toured gentler Brighton, appearing at the Sunday Concerts at the Winter Garden, Bournemouth under Sir Dan Godfrey and at other south coast 'watering places' to far greater acclaim.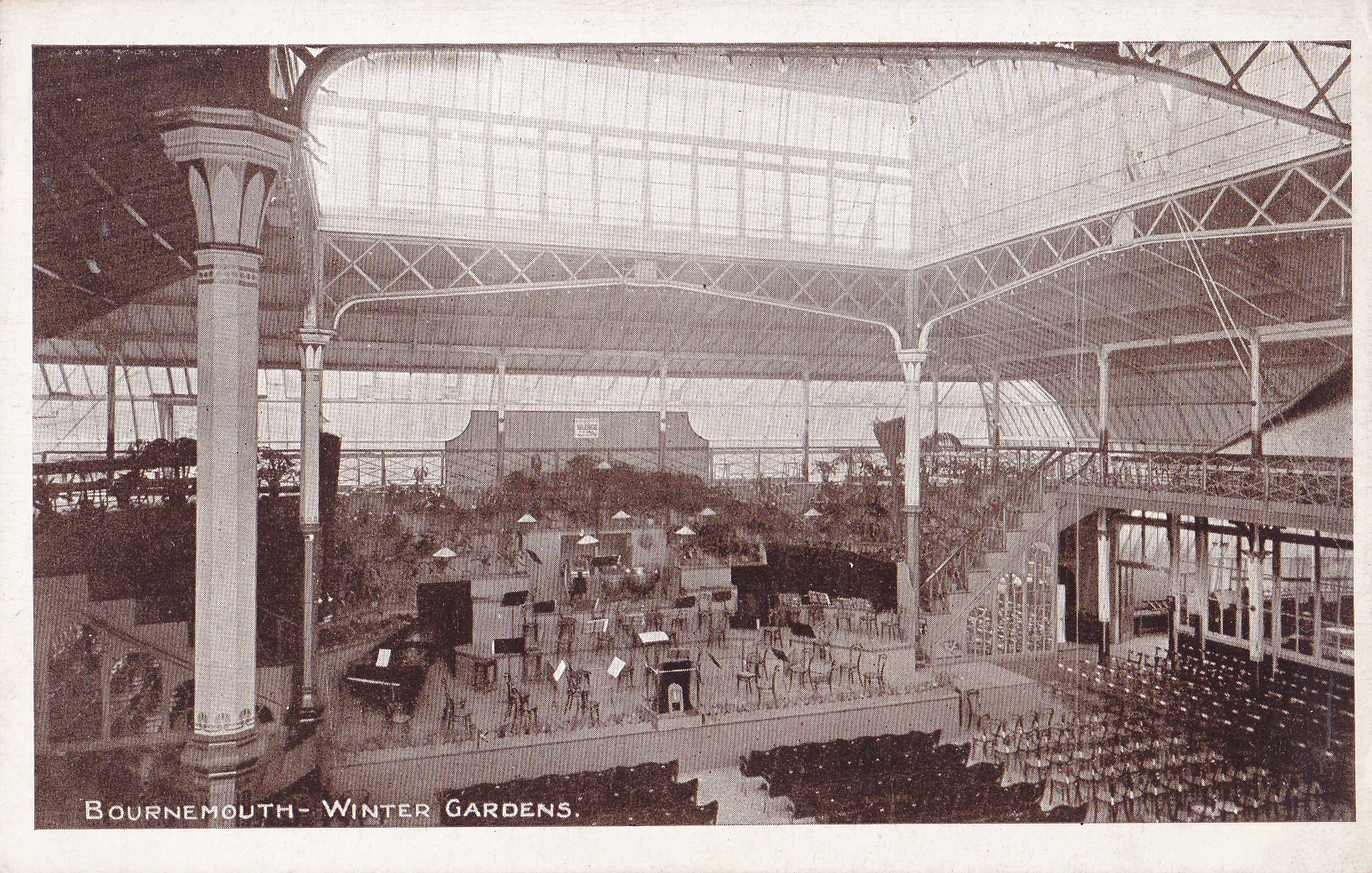 Eddie had one curious interest seemingly at odds with being a classical musician. He was interested in motor racing, had even done a little in Australia and arranged to visit the Brooklands circuit over Easter. He felt a connection between the two forms of risk- taking – one with Liszt at the limits of the keyboard concertizing and the other at the limits of a fast car on a race track. The adrenalin rush that resulted from the proximity of an accident, of danger, stimulated his rather neurotic temperament. A moth attracted to the flame.

The great golden age of sports car racing was flourishing in these years, although the track itself had been open since 1907.* In Australia the Cahill family loved the new Dirt Track motorcycle racing, in particular Eddie's sister Elizabeth, an unlikely interest for an operatic soprano.† This popular sport was begun by Australian farmers racing motorbikes around rough oval circuits in the early 1920s.
'Bessie' had written to Eddie after reading about motorcycle racing at the new Brooklands track and suggested he should go while in London and report back to Beenleigh. After all, she had read that Brooklands attracted wealthy aristocrats and one never knew who Eddie might encounter.
In May 1922 HRH the Duke of York, mainly interested in motorbikes, had called a Brooklands Royal Meeting. 'The Duke was greeted by the Earl of Athlone and a Persian carpet was laid out on the track when he arrived. The Duke had entered his chauffeur, S.E. Wood, riding a 350cc Douglas and a 988cc Trump-Azani. Brooklands racing at that time was organised along horse-racing lines. He wore the Duke's colours (a scarlet jersey with blue stripes and sleeves like a jockey) but was unfortunately unplaced in his races.'‡
Eddie attended the 1924 Easter Meeting where the Polish aristocrat Count Zborowski drove incredible aero-engined giants in battle, becoming airborne on the famous but uneven concrete banking.
Zborowski pitted his monstrous 27-litre Higham Special against the 21.7-litre Fiat 'Mephistopheles' of Ernest Eldridge and 'Le Champion' driving the 20-litre Isotta-Maybach.
˟ Brooklands had been built on land near Weybridge in Surrey by an early motoring enthusiast Hugh Locke King. It was the first purpose-built car racing circuit in the world. He finally decided on a 2¾ mile banked oval course 100 ft wide around his estate where British cars could be tested and raced. This vast and pioneering undertaking put his financial future into doubt but Brooklands became one of the most famous racing car circuits of all time.
† Elizabeth Moran (née Cahill, 1888–1963) was the author's paternal grandmother. He well remembers her taking him as a young boy every weekend to the Brisbane Speedway to watch cinder track motorbike and Midget car racing. She was addicted to this unlikely sport and the smell of hot Castrol R oil. He still finds it exciting.
‡ David Venables, Brooklands: The Official Centenary History (Yeovil 2007), pp. 83–4. A brilliant illustrated book on the history of Brooklands covering the cars, motor-cycles and aircraft.
Society concerts continued to increase apace. They were asked to support many causes that might have led more thoughtful and politically committed artists to question the moral, even political implications of participation. In May, Lady Violet Astor 'lent' 18 Carlton House Terrace for Eddie and George to give the first of many concerts to raise funds for the Southern Irish Loyalists' Relief Association. Princess Louise, Duchess of Argyll*, had come especially to thank 'Mr Cahill and Mr Brooke' for 'arranging such a delightful concert'. British loyalists were suffering in southern Ireland after the Irish War of Independence and the establishment of the Irish Free State at the end of 1922. Clearly Eddie with his Irish background felt his future concert career in High Society, a trajectory that implied support of the British 'enemy', was of far greater importance than the independence movement of his ancestral countrymen.
* HRH The Princess Louise, Duchess of Argyll (1848–1939) was the sixth child and fourth daughter of Queen Victoria and Prince Albert.