Chapter 8
Vienna and Das süsse Mädel
The trio spent the Christmas of 1928 and the New Year of 1929 in Paris as a welcome break from dancing attendance on elderly princesses, dowagers and duchesses. The trio were much younger than their patrons, whose conversation was often suffocatingly dull. Eddie was not married and was a dashing, exuberant personality, a man of the theatre, who still responded to life with youthful energy and panache. He always appeared much younger than his years. Paris suited his temperament. There was however a far more serious reason behind the trip.
Eddie had developed a small but worrying nodule on the palm of his left hand, which he had ignored. In time his ring finger seemed to be losing flexibility and he had difficulty straitening it fully. He was alarmed that this condition might worsen and affect his playing. He had consulted a hand surgeon in Harley Street in London and was diagnosed with a mild form of Dupuytren's contracture.* This rare affliction originated in Northern Europe with the Vikings and was genetically inherited among people of Northern European stock. He had been recommended to a surgeon in Paris, who devised a minor corrective operation and exercises. Although he was not suffering from a severe form of the disease, Eddie remained apprehensive. The operation was a success with his hand immobilised for only a couple of weeks.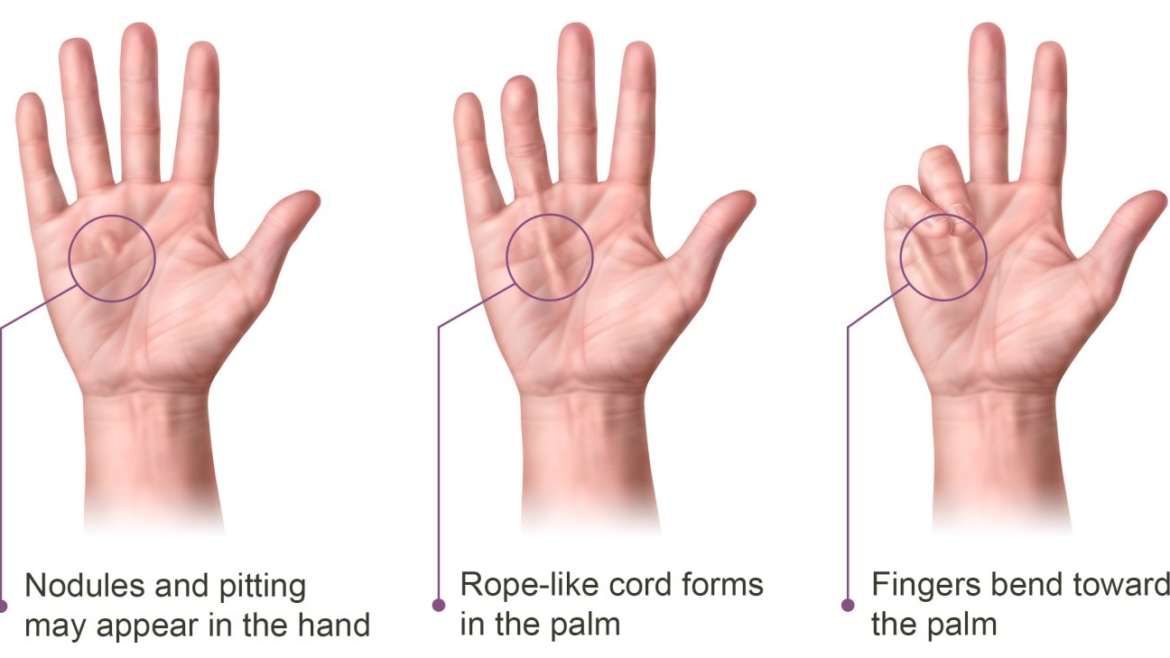 *On 5 December 1831, Baron Guillaume Dupuytren (1777–1835) delivered a lecture on permanent retractions of the flexed fingers, which was published under the title Leçon sur la rétraction permanente des doigts. He was acknowledged as the greatest French surgeon of the 19th century, developed surgery to correct this complaint as well as many others and was created a baron by Louis XVIII. Contemporaries thought him 'the greatest of surgeons, the meanest of men'. Anesthesia was two bottles of wine drunk by the patient before the first incision. He held this post until his death and is mentioned in the fiction of Balzac and Flaubert.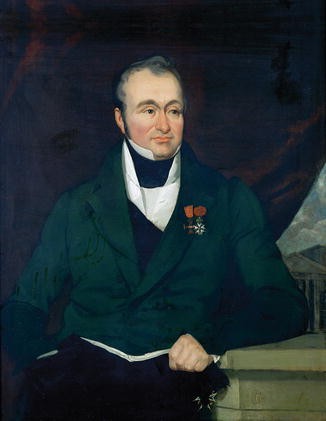 Always searching for professional improvement through further high level lessons which they found difficult to arrange in Paris, Eddie and George decided to travel to Vienna. This would give him time to recuperate. Margaret, being a nurse but from distant Melbourne, hoped to spend some time exploring the advanced medical and nursing aspects of Austrian hospitals.
Eddie wrote of their arrival in economically fraught Vienna:
How can I describe our eventful journey by train to Vienna from Paris? We left Paris on a beautiful day in January 1929, and when we arrived at Munich we encountered a terrific snow storm, perhaps one of the worst for a hundred years. On the following morning we arrived at Vienna at seven o'clock, only to find the city buried in snow, and within a week we were practically isolated. Trains were snow-bound, no coal coming in, and then the government issued very drastic orders as to the amount of coal and water that could be used. Hot baths were quite out of the question, in fact people were threatened with imprisonment if this rule was not adhered to. Only the chestnut vendors roasted their delicious fare over glowing coals.
We were fortunate for we were living in the Dianabad Hotel which is one of the most famous in the world for its baths. Here they had enough coal for at least a year, so we got at least central heating. The Dianabad Hotel has the largest and best baths in the world. It is also called a Kuranstalt for treating the cripples and the sick. It has many apartments for the cures with Mud baths, Hot Air treatments, Radium Stations, Inhalation Rooms, Electrographical Examinations of the Heart, Massage and Cosmetics. So one need never go unwashed in Vienna.
[…] I must confess that my first impression of Vienna was not very favourable, as one could not get any idea of what the wonderful buildings or gardens were like. I had quite made up my mind to return to Paris at once, but Brooke was determined to stay, and I can assure you that after a few weeks I felt that I could never leave Vienna. How can I attempt to describe this wonderful and beautiful city? […] Vienna is a city of romance, and one breathes in music from its very air. Lilac time makes one think they are living in fairyland. Vienna for amusements easily rivals Paris. Opera and concerts surpass Paris. It is regarded as the musical centre of the world […] the musical season to the visitor appears to be of much more importance to discuss than that of politics. The Staatsoper is really a national institution. The performers are paid by the state and after a number of years are pensioned for life. The audiences are most discriminating.
At the time Eddie and George visited Austria, the country was still reeling from financial crisis to financial crisis after the dismemberment of the Hapsburg Empire following the Paris Conference ten years earlier.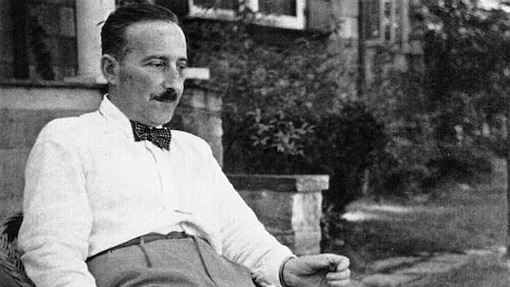 The Austrian Jewish writer Stefan Zweig referred to a country which 'showed faintly on the map of Europe as the vague, grey and inert shadow of the former Imperial monarchy […] a mutilated trunk that bled from every vein.'* Crippling reparations and war damage only extended any period of recovery and fuelled an enduring positive feeling towards an Anschluss with Germany. Zweig watched the departure of the Emperor Karl and his wife the Empress Zita in 1919 from the train station of Feldkirch on the Austrian border:
The last Emperor of Austria, hero of the Hapsburg dynasty which had ruled for seven hundred years, was forsaking his realm! […] I had seen the old emperor […] on the staircase at Schönbrunn, surrounded by his family and brilliantly uniformed generals, receiving the homage of eighty thousand Viennese schoolchildren, massed on the broad green plain, singing, their thin voices united in touching chorus, Haydn's Gott erhalte. I had seen him at the Court Ball, at the Théâtre Paré performances in glittering array, and again at Ischl, riding to the hunt in a green Tyrolean hat; I had seen him marching devoutly, with bowed head, in the Corpus Christi procession to the cathedral of St Stephen […]
'The Kaiser!' From earliest childhood we had learned to pronounce these words reverently for they embodied all of power and wealth and symbolized Austria's imperishability. And now I saw his heir, the last emperor, banished from the country. From century to century the glorious line of Hapsburg had passed the Imperial globe and crown from hand to hand, and this was the minute of its end […] The officials followed it [the departing train] with a respectful gaze, after which, with that air of embarrassment which is observable at funerals, they returned to their respective stations.'†
*Stefan Zweig, The World of Yesterday: An Autobiography by Stefan Zweig (New York 1943), p. 281.
† Ibid., pp. 283–4.
Soon after their arrival Eddie and George were enthusiastically welcomed into Viennese Society by the Gräfin (Countess) Coudenhove at a reception at her famous and magnificently decorated salon in her townhouse at 3 Bäckerstrasse in the First District near St Stephen's Cathedral.
Here, Franz I, Prince of Lichtenstein, Princess Oettingen, Princess Sophie von Metternich and a multitude of military officers in full dress uniform danced with bejewelled partners to Viennese waltzes under shimmering chandeliers. Champagne seemed to flow endlessly. The famous Moravian soprano Maria Jeritza, who was also a guest on this occasion, dragooned Eddie into accompanying her in arias from Mozart operas.
The two Australians could not but be dazzled by this final flourish of the European aristocracy.
Like so many musicians before them, they soon began their pilgrimage to the residences of the great composers who lived or were born in Vienna. Their visit to the Schubert house was a particular joy. They befriended the vicar of the church where Schubert had played and he arranged many remarkable meetings for them with outstanding musicians.
Most unusually, they were entertained in a private recital by the Wiener Männergesang-Verein (Vienna Male Choral Society), an institution in the capital that had been established for some ninety years. 'To me this night was one of the greatest of my many wonderful nights on the other side of the world,' Eddie later wrote. They were taken to their museum and club where they saw a great many letters and musical manuscripts by Beethoven, Schubert, Brahms and other composers. He read a letter written by the young Brahms in which he described 'trying out' one of his symphonies in the suburbs as he did not feel it was good enough to perform in Vienna itself. A particular thrill was seeing the original manuscript of the Blue Danube Waltz of Johann Strauss II.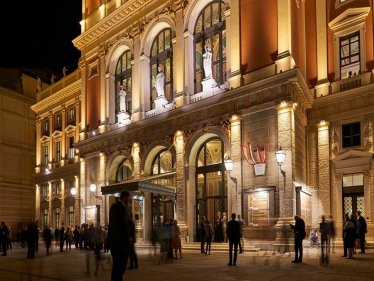 An excellent dinner and toasts followed their tour of the museum. The President disconcerted Eddie by speaking of the Great War and what a bitter fight it had been against the Australian troops. This was the first night they had entertained any Australians since that terrible conflict. 'I wondered what he was going to say next!' Eddie wrote. The President however spoke not of hatred but of co-operation, drawing attention to the glowing reception of the Deutsche Staatsoper playing at that time in Covent Garden. He spoke of how royalty had honoured the company on each visit to London and how it was now their turn to welcome their talented Australian visitors. The lyric soprano Dame Nellie Melba and the magnificent Wagnerian dramatic soprano Florence Austral* had done much to persuade Europe of the glories of the Australian voice. Eddie was forced to make a speech in German (he had learned a little of the language from his mother). The members of the society cheered lustily and rapped on the tables. This was followed by a concert. 'The night will live in my memory forever,' he wrote.
* * *
In February 1929 Eddie made the acquaintance of Sabine Adler, a beautiful blonde Viennese soubrette with ice-blue eyes, who was a concert violinist in an orchestra in the provincial monastery town of Melk. He had been inexpressibly moved by the poetic lyricism of her performance in the Brahms violin concerto. Her father was a physician and her mother a pianist and they lived in a beautiful villa in the Wachau Valley near the small picturesque town of Dürnstein with its little ruined castle. From the terrace of the house high above a vineyard cascading down a gentle slope to the Danube, one had a distant view of the burnished cupolas of the great baroque monastery.
Elegantly and expensively dressed in the Italian style, Sabine possessed all the playful, apparently innocent, teasing sexual charm and grace one imagines of the 'typical Viennese'. Despite her serious, intellectual interest in music, she resembled in some ways the type of girl the author Arthur Schnitzler referred to as das süsse Mädel or what one might translate as 'the sweet girl'. She was almost fifteen years younger than Eddie so being in her company he likened to a glass of the finest champagne as they dizzily waltzed in the Hofburg Imperial Palace on Carnival Monday at one of Vienna's many masked balls.
Throughout his life Eddie appeared younger than his years. She begged him to study the great Schumann piece Faschingsschwank aus Wien (Carnival Jests in Vienna), which he played with the greatest élan. Titles in Austria were a social necessity and Sabine soon saw to it that Eddie was referred to as 'Herr Professor Cahill'. Eddie, Sabine, George and Margaret now assembled in Vienna as 'a quartet' rather than 'a trio' and wandered the city together.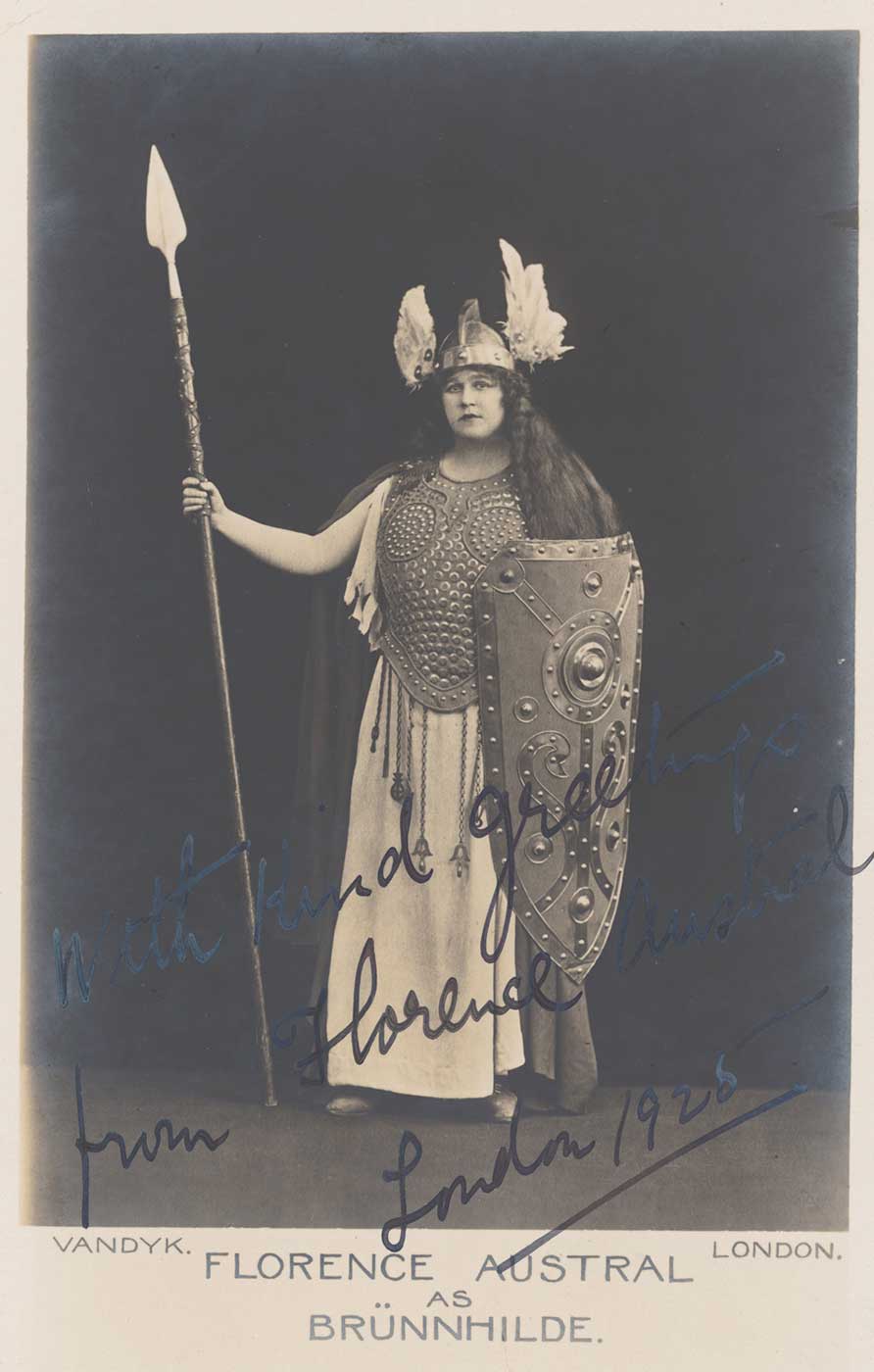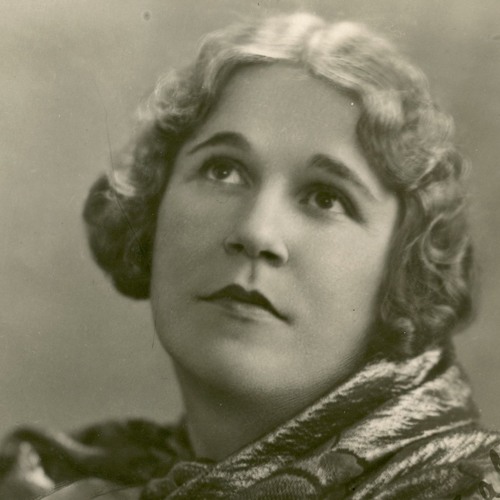 *Florence Austral (née Florence Mary Wilson, 1892–1968) changed her name as a patriotic gesture. She made her Covent Garden debut on 16 May 1922 as Brünnhilde in Wagner's Die Walküre. In 1923, Austral appeared with Dame Nellie Melba who called her 'one of the wonder voices of the world', praising the purity of her tone and the gleaming power of her high notes. She became principal singer with the Berlin State Opera in 1930, but shortly afterwards showed the first symptoms of multiple sclerosis, which appeared while she was actually on stage. The inexorable march of this illness forced her retirement in 1940. Joan Sutherland was inspired by her to become an opera singer. She is unaccountably another forgotten Australian artist of the highest calibre. The sole CD of her astounding flexibility and range of voice in Wagner, Weber, Rossini and Mozart is on Austro Mechana Historic Recordings No: 89547.
So many of the greatest composers the world has seen were born or spent time in Vienna, the lilac city, in spring perfumed by white and mauve blossom. The waltzes of the Strauss family seemed to everywhere. Under the lilac he was captivated by the popular evening dinner of roast pork, new wine and folk music in the Heurigen. As summer approached, many charming Mozart concerts and performances of his smaller operas took place in the open air of the Imperial Palace gardens. George felt if this idea were to be adopted in Australia, the venues might turn out to be even more beautiful than Vienna. 'Wishful thinking!' Eddie remarked.
At night Eddie took long romantic walks with Sabine in the Prater. They passionately embraced in a deserted cabin of the Wiener Riesenrad (Ferris wheel) as it slowly revolved high above the city. During languid summer picnics they lay in the sun-dappled Vienna Woods, drank fine wine and feasted on excellent bread, cheese, sausage, cake and ripe apricots from the Wachau.
A visit to the village of Heiligenstadt near Vienna caused them to reflect on the testament Beethoven wrote there in the summer of 1802 while attempting to come to terms with the horrors of his encroaching deafness. In 1808 in these peaceful, occasionally bucolic surroundings, he was inspired to write Eddie's favourite symphonic work, the Pastoral Symphony and the Ghost Trio.
If I approach near to people a hot terror seizes upon me, and I fear being exposed to the danger that my condition might be noticed. […] But what a humiliation for me when someone standing next to me heard a flute in the distance and I heard nothing, or some- one standing next to me heard a shepherd singing and again I heard nothing. Such incidents drove me almost to despair.*
*Beethoven, Heiligenstadt Testament, 1802, trans. John V. Gilbert.
Numerous cosy cafés such as the Schubert, a favourite with musicians, warmed them with the unique Viennese coffee heavy with whipped cream accompanied by a delicious torte, particularly at the then glamorous Hotel Sacher. The famous confectioner Demel tempted them with miniature chocolate cakes in gold wrappers, strawberry ices in individual silver bowls, entire trays of cream and spun sugar, baroque sandwiches intricately decorated with salmon paste or foie gras. A customer could sit all day in a Viennese coffeehouse over a single cup of coffee or hot chocolate and not be disturbed by an impatient waiter, discuss philosophy at leisure with friends, play chess, write articles, keep up to date on the latest publications and world political events in the magazines and newspapers in many languages, even arrange to receive mail.
Their 'intellectual emotions' as opposed to their more physical desires were satisfied in the hours spent wandering the endless galleries of the Kunsthistorische Museum, marvelling at the paintings. In addition to music, Eddie had wide interests in literature, painting and architecture. He believed that a pianist needed a broad knowledge of the cultural context in which works were created in order to perform them with appropriate style and true conviction.
By day Sabine introduced him to the seductive ultra-sophisticated eroticism of Gustav Klimt's 'Golden Phase' of the Wiener Sezessionsstil movement and the frank sexual fierceness pent up in Egon Schiele's passionately tortured figures. At night she revealed a rather low side of modernist Vienna he had never dreamed existed where any sexual fantasy or theatrical wish could be satisfied. The fashionable Viennese theatre, operetta, performing arts and popular press of the time moulded people's exploratory ideas concerning sex, as did the nineteenth century melodramas and silent film. There was a surprisingly straightforward attitude in Vienna between the wars to experiencing pleasure with one's body.
Whatever her actual presence in Vienna, the New Woman, with her androgynous style, single status, discretionary income, and liberated sexuality was thought to be on the rise […] Vienna enjoyed a leading position within the world of medical sexology.*
He briefly noted that Vienna was the city where his cultural education 'became airborne'.
This introduction to the world of ultra-sophisticated post-war Viennese decadence was rather a cultural shock for Eddie. After all he was still an unsophisticated Australian country boy at heart. Sabine quickly set about broadening his character. In an access of nostalgia they conjured up the fin de siècle Vienna so eloquently expressed in the piano transcriptions of the Strauss waltzes he was studying. His understanding of the waltz was strengthened in performances by the incomparable Erich Kleiber and Clemens Krauss† who conducted the Vienna Philharmonic in rhythmically idiomatic renditions of waltzes by Johann Strauss II and Joseph Lanner. They saw the finest performances of Die Fledermaus ever staged and wandered streets that even Mozart would have recognized. The architecture of Vienna seemed miraculously suspended in time. Eddie was oddly gratified that he had heard not one note of jazz while in Vienna, yet he was known to entertainingly improvise on popular tunes when 'under the influence'.‡
*Britta McEwen, Sexual Knowledge: Feeling, Fact, and Social Reform in Vienna, 1900–1934 (New York 2012), p. 93.
† Erich Kleiber (1890–1956) was an Austrian conductor, father of the great conductor Carlos Kleiber and respected for his interpretations of the 'standard repertoire' but also championed new works. Disgusted by Fascism in 1939 he moved to Buenos Aires and the Teatro Colón. He never held a permanent post in Europe again.
Clemens Krauss (1893– 1954) was also an eminent Austrian conductor and opera impresario closely associated with the music of Richard Strauss. He was born into a wealthy banking family and was the first cousin of the vivacious Baroness Mary Vetsera who died in a possible mutual suicide pact with Crown Prince Rudolf at Mayerling. Krauss's relationship with the Nazis remains questionable as he took over many conducting positions that former incumbents such as Wilhelm Furtwängler had abandoned in face of this threat. He was 'rehabilitated' after it was discovered he had saved many Jews from certain death in Vienna during World War II.
In the Musikverein they heard the great violinist Fritz Kreisler, the Polish pianist and statesman Ignacy Jan Paderewski and many of the finest instrumentalists of the day.
The spellbinding tone and refined touch of Paderewski's playing in the 1920s captivated Eddie. He greatly admired the Pole's control of the melodic line as if it was being sung. Eddie had a passion for opera as did Chopin himself when he visited Vienna in 1829. In his teaching Chopin recommended a study of the art of the finest Italian bel canto song to develop a beautiful legato cantabile at the keyboard. Many in Paris considered the Polish composer 'le Bellini du piano'. Eddie understood this composer's directive better than many pianists having adored Melba's voice and accompanied George for so many years.
At the conclusion of various Viennese concerts Eddie was amazed to see people rush from their seats in the stalls to the front of the stage to applaud and cheer the artist. This inconvenienced people sitting in the front row, but they seemed to enjoy the display of enthusiasm. At first Eddie thought the stampede meant the concert hall was on fire. One indication of the ostentatious musical culture of Vienna was indicated by members of the audience carefully following the music with the score which could be bought at the door together with the programme.
One evening they heard Richard Strauss conduct the Vienna Opera Orchestra in a production of Der Rosenkavalier and on another occasion a voluptuous staging of Salome at the imposing Wiener Staatsoper. Over-eager old men, packed as tightly as sardines in the Stehplatz (standing room) listened and watched the erotic drama intently. Eddie and George were also privileged to see a new Richard Strauss opera, the magnificent and lavish production of Die ägyptische Helena (The Egyptian Helen), again conducted by the composer with Maria Jeritza in the title role he had created for her.* Eddie renewed his acquaintance backstage and she embraced him effusively, saying she would never forget his tasteful accompaniment to her Mozart arias.
George commented later in a press interview:
She was of very fine presence, in magnificent voice and moved regally in the Trojan scenes […] The Vienna Opera is the finest combination of its sort in the world but it has among its personnel only five great artists: the rest are mediocre.
*The soprano Maria Jeritza (1887–1982) was born Marie Jedličková in Brno, Moravia (now part of the Czech Republic) and was long associated with the Vienna State Opera (1912–35). Her sensational rise to fame and spectacular beauty and personality earned her the nickname 'The Moravian Thunderbolt'.
A personal romantic and musical frontier seemed to be crossed on the night of 6 November 1929 when Sabine and Eddie heard Wilhelm Furtwängler conduct Tristan und Isolde at the Vienna Staatsoper.* The irresistible harmonies of Wagner's sensual music brought their hearts together.
The serious cultural atmosphere, gaiety, general Gemütlichkeit or charming conviviality of life in the capital meant they fell deeply in love with the city and each other. Wien,Wien nur du allein! ('Vienna, Vienna, you alone forever.')
* * *
*Sam H. Shirakawa, The Devil's Music Master: The Controversial Life and Career of Wilhelm Furtwängler (Oxford 1992), p. 104 Gunnar Graarud as Tristan, Emil Schipper as Kurwenal, Hélène Wildbrünn as Isolde and Rosette Anday as Brangäne.